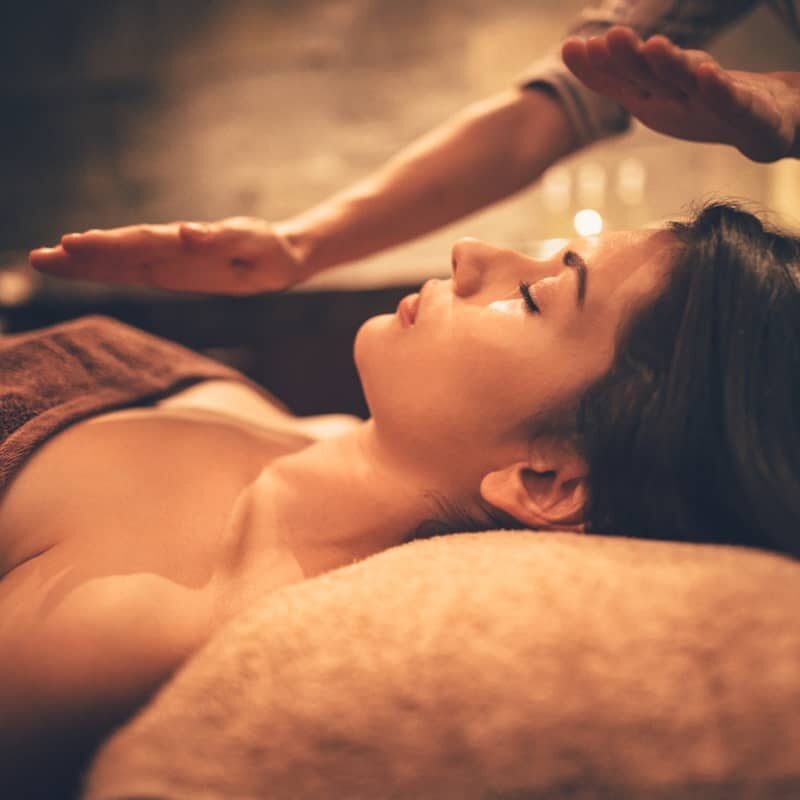 90 min session / $225
SHAMANIC-TIBETAN
HEALING
Breath in and immerse yourself to an inner journey past the boundaries of your mind & body. Tibetan and Native American inspired, our signature healing method has been used and recognized since ancient times. Explore the benefits of energy healing as you enter into our healing room, filled with aromatherapy and sweet sage. Embark on a journey of transformation.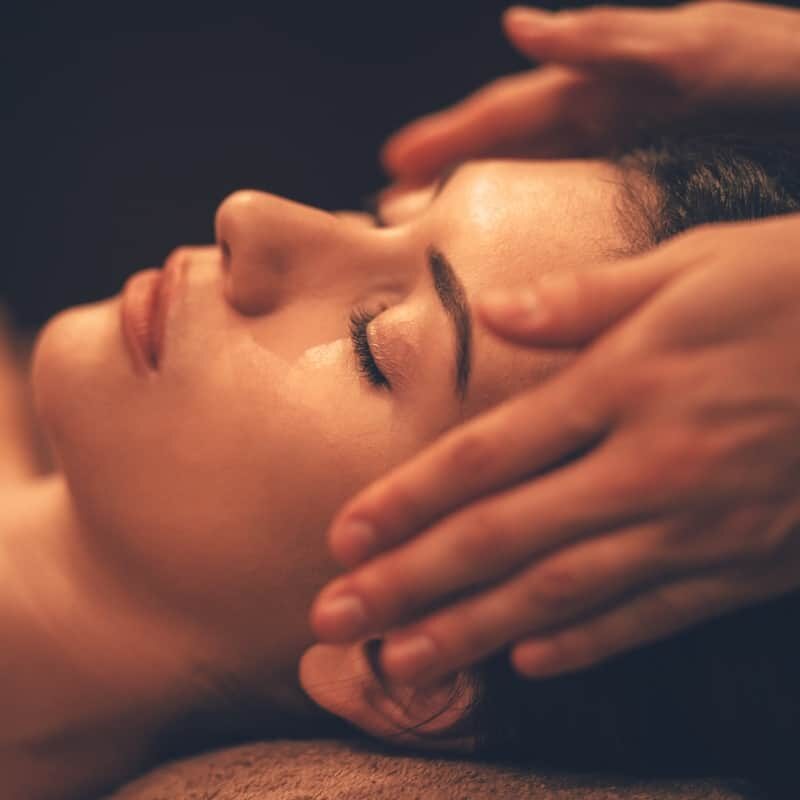 60 min session / $150
SACRED 7
CHAKRA THERAPY
Sacred 7 Chakra therapy helps restore and revitalize the 7 main energy centers. These seven important bio energy sources are vital in our overall health. When our chakras are out of harmony, your mental and physical body is unbalanced. These unbalanced harmonies originate from past trauma, emotional baggage, ailments and stress which all impede on our well being.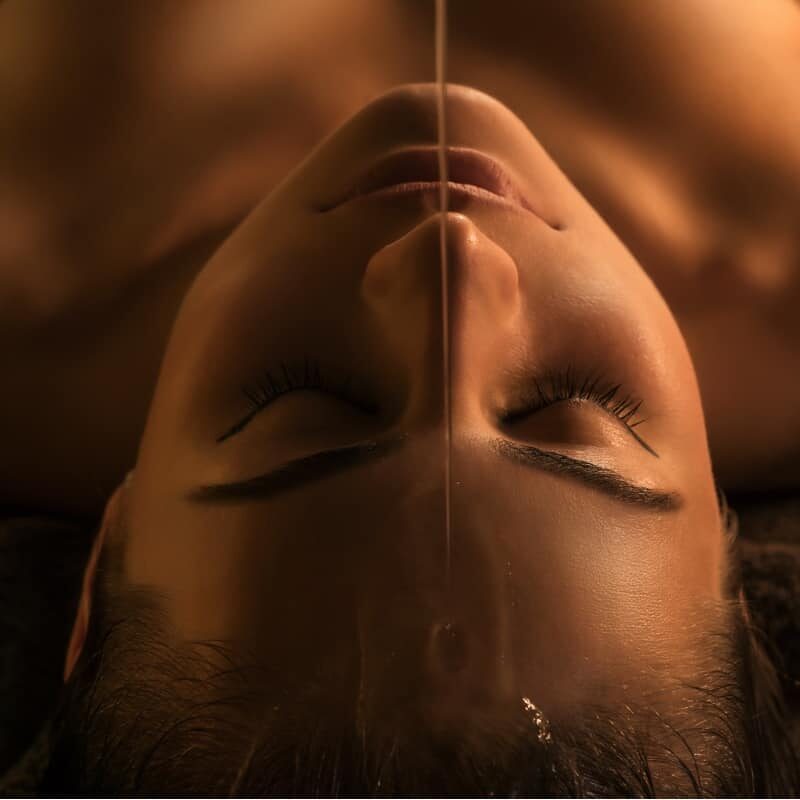 45 min session / $125
SHIRODHARA
AYURVEDA
Shirodhara in combination with energy healing is a powerful ritual to enhance and improve the physical and psychological health. This ancient Ayurvedic treatment is highly beneficial for stress, insomnia, depression, restlessness, fatigue, hypertension, anxiety and headaches. The artisan pours a continuous flow of curative warm herbal oil over your forehead and gently massages your scalp. A vital healing treatment.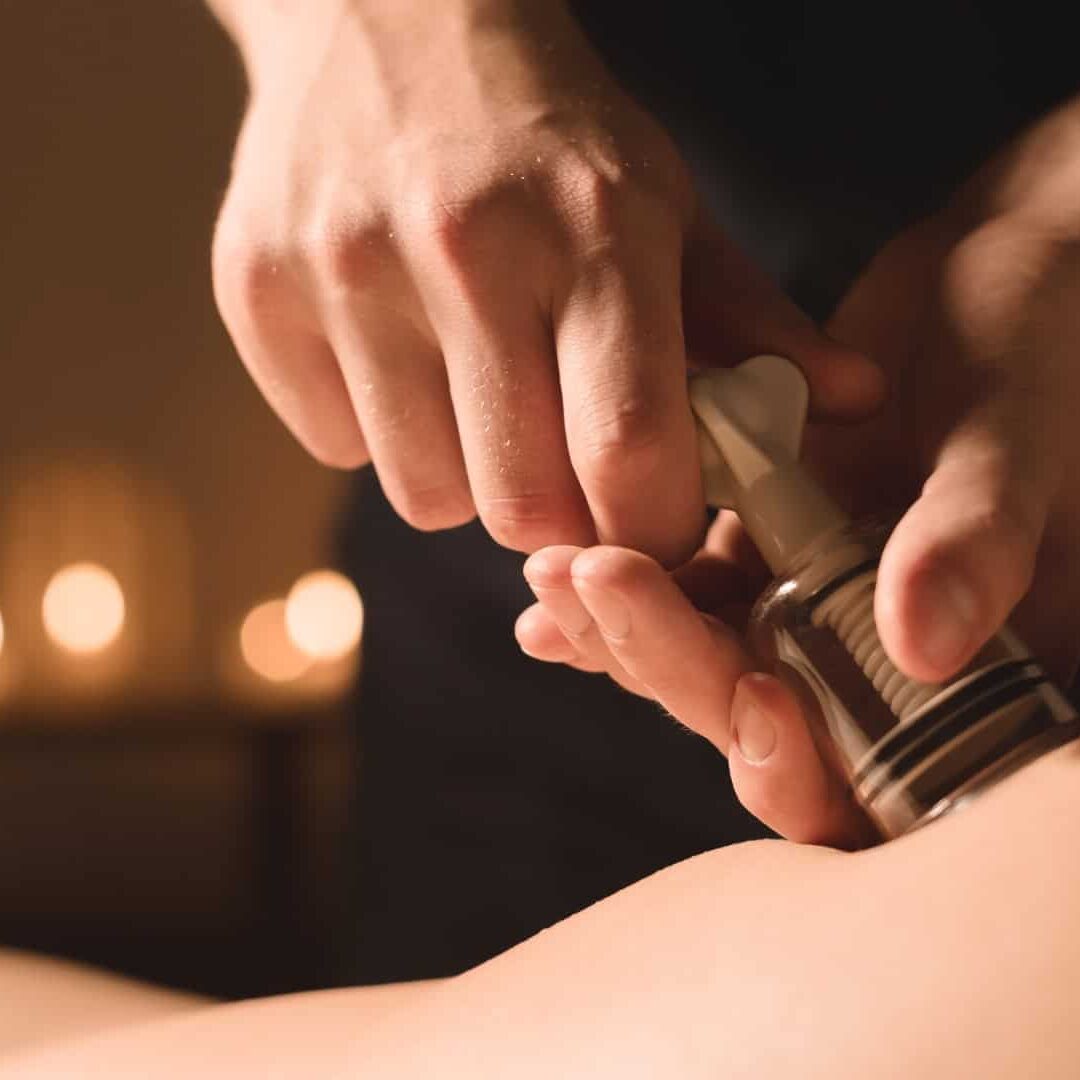 75 min session / $200
SHIRODHARA
+ ABHYANGA
Shirodhara + Abhyanga is a true pioneered treatment. Rendering excellent rejuvenation by subduing the degeneration process and merging the wellness connection of the mind and body together. A restorative and beneficial treatment for neurological disorders. Shirodhara along with Abhyanga is a preventive treatment that focuses on preventing imbalances and illnesses stemming from emotional or physical manifestations.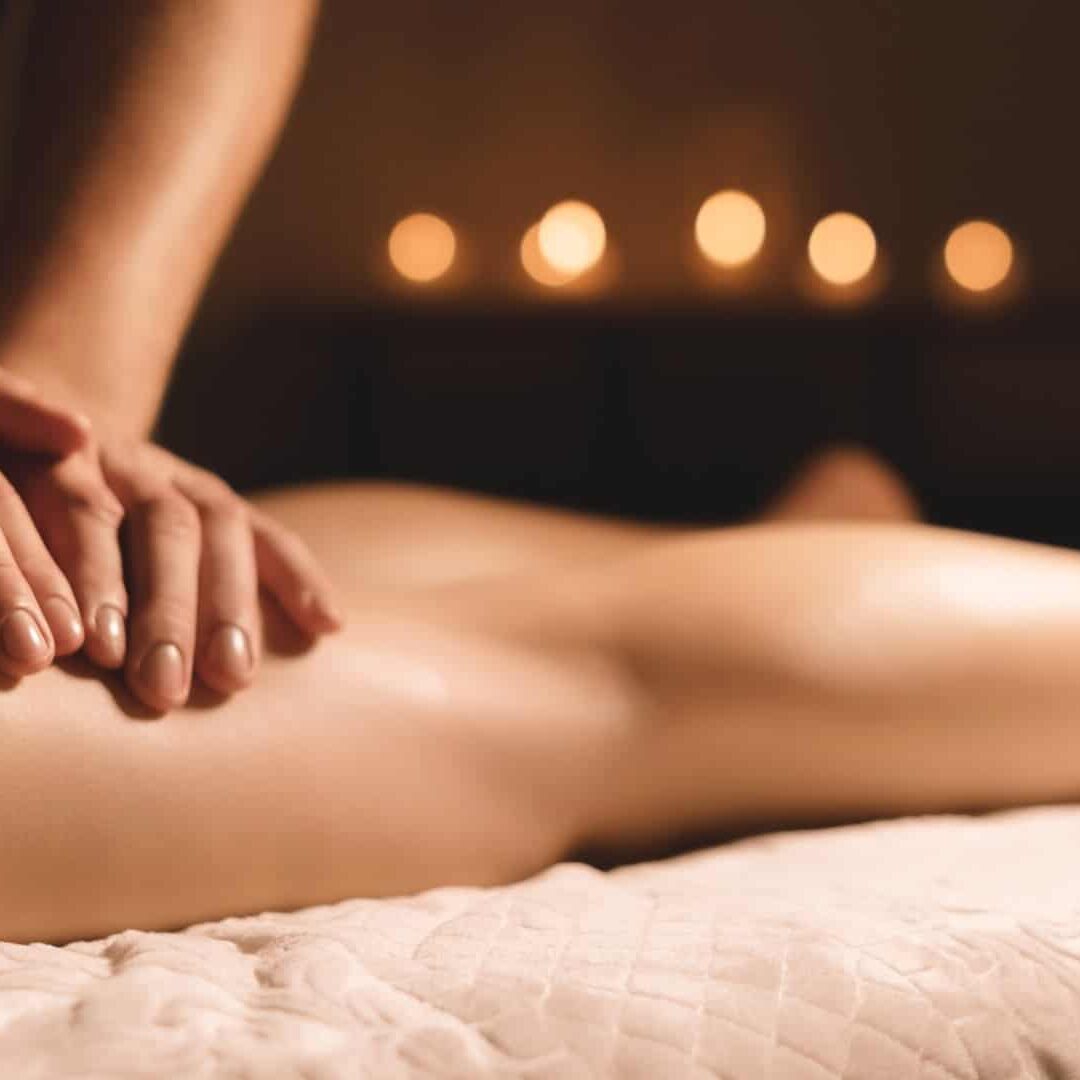 75 min session / $200
AHBYANGA + DOSHA
BALANCING FACIAL
Once Ahbyanga bodywork has ended, a customized dosha balancing facial begins. A warm and volcanic mask activates the subtle release of stress and tension from the face making way for a chemical free herbal mask. The application of our signature mask diminishes all traces of fatigue while balancing and hydrating dull skin. Our plant based serum uplifts and restores for healthy and radiant skin. An Ayurvedic treatment to regenerate from deep within.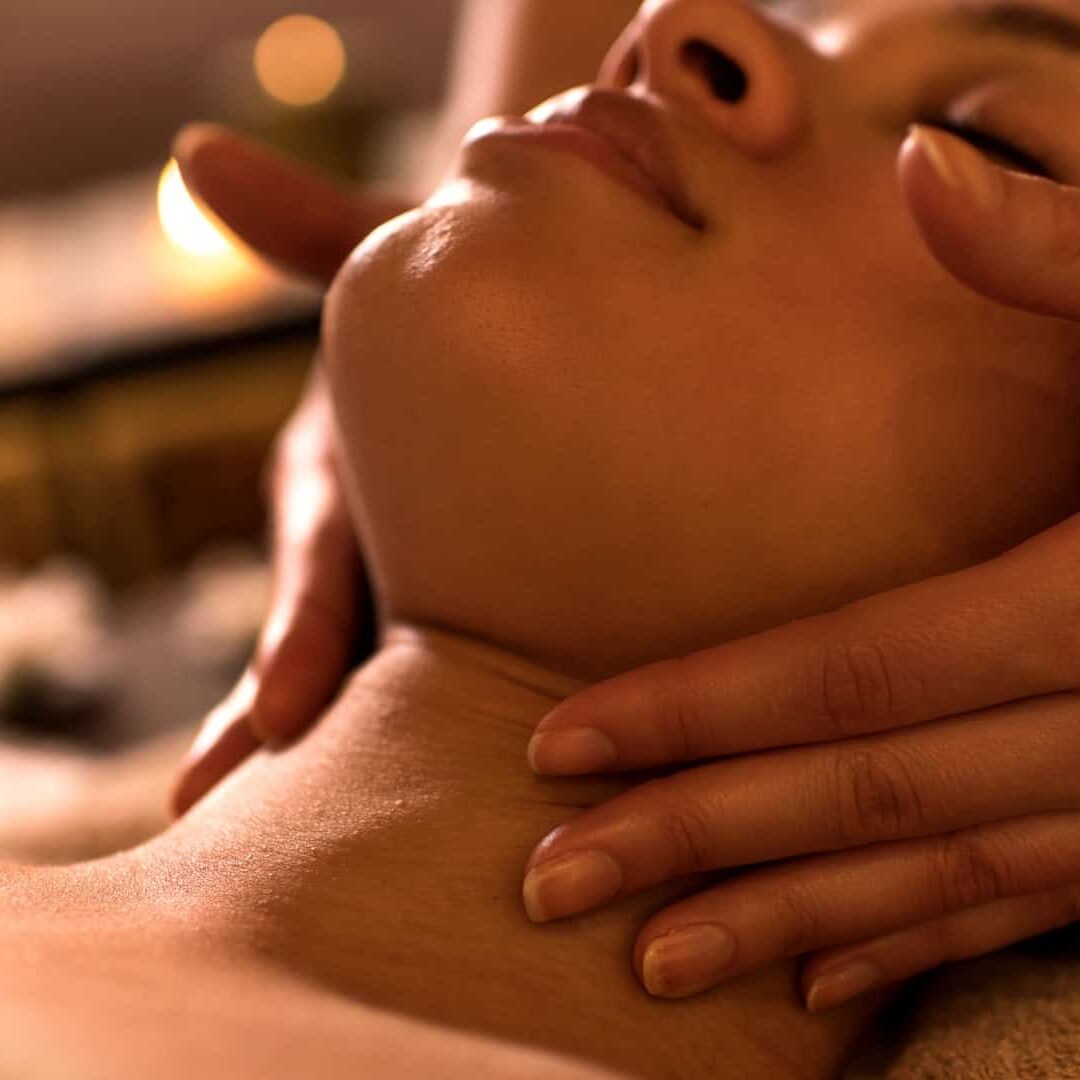 90 min session / $160
SIGNATURE
AYURVEDIC FACIAL
Our Signature facial is based on the ancient knowledge of Ayurveda. We first begin to identify your dosha and personalize a treatment facial creating the perfect balance for your skin. This indulgent, nutrient rich and transforming facial is all about luxury. The special techniques and toning massage are non invasive but reawakens the skin and provides a natural facelift. Ayurveda is all about healing and this healing facial releases accumulated toxins and helps protect the skin by restoring damaged and inflamed skin to a healthy state.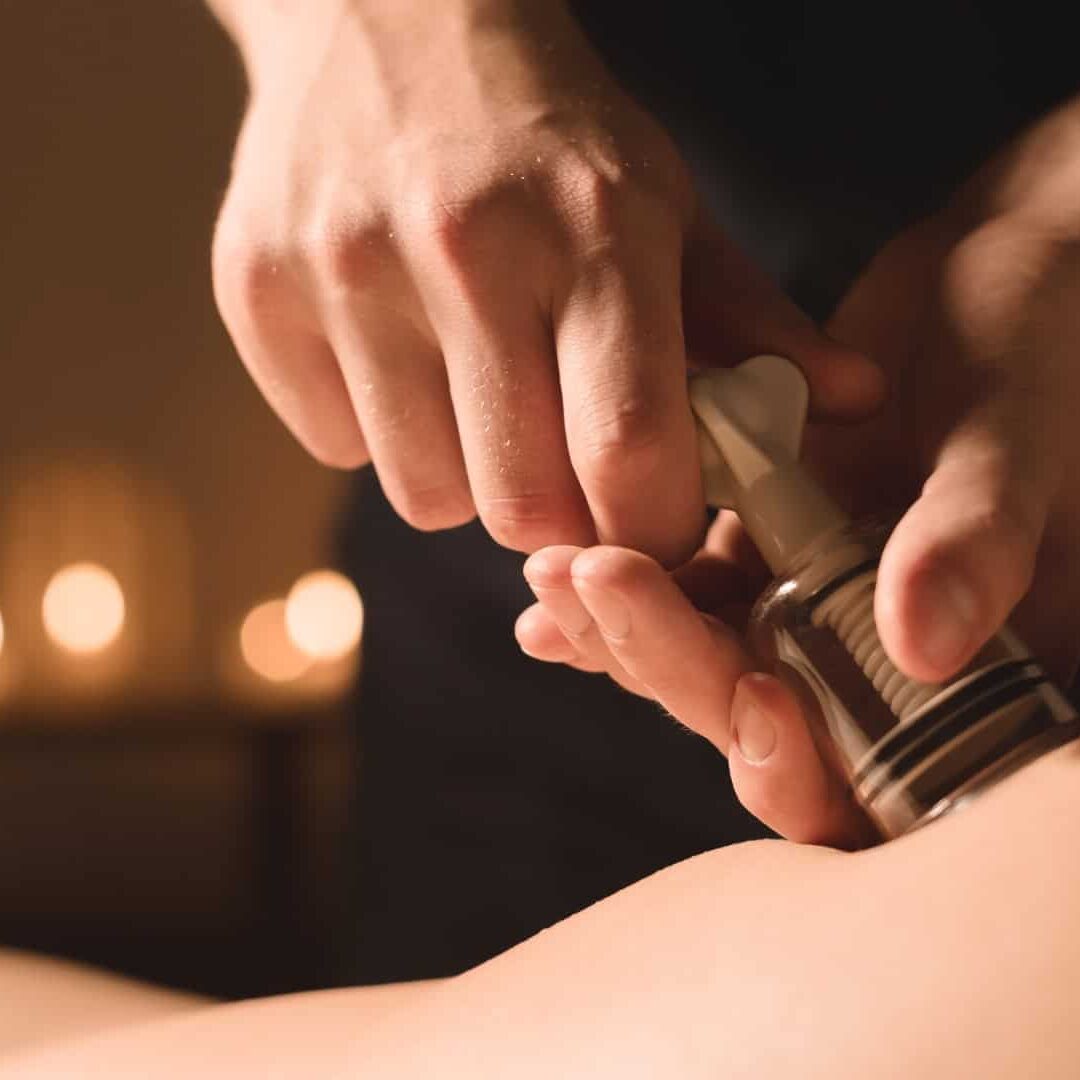 60 min session / $100
CUPPING
THERAPY
An ancient practice yet with a resurgence amongst athletes; cupping penetrates deep into the muscle tissue delivering nutrients and oxygen to the area. Multiple cups can be applied at one time to facilitate a type of deep tissue massage resulting in total relaxation. A beneficial, safe and painless treatment to engage the parasympathetic nervous system and a highly effective and non invasive approach to promote holistic wellness.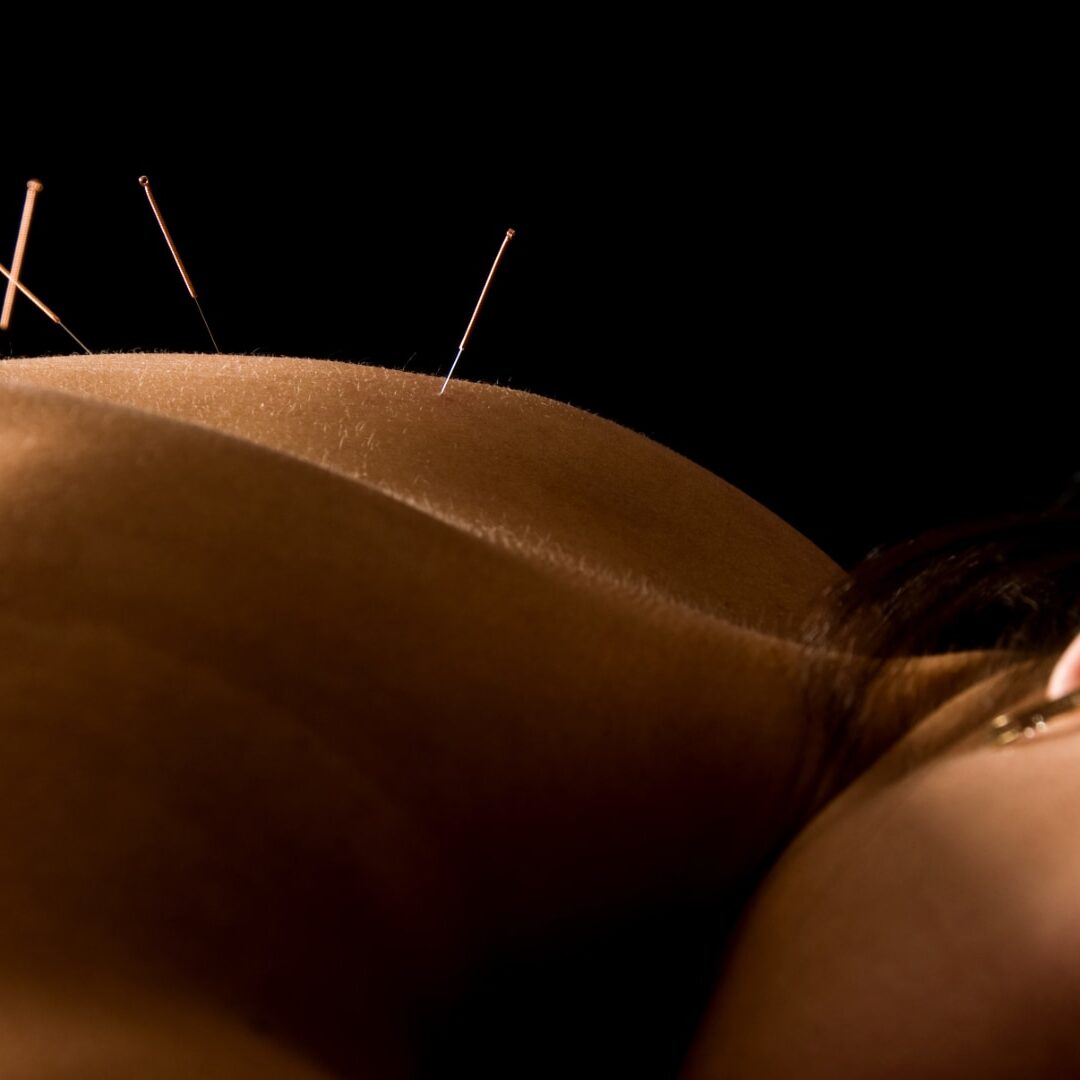 60 min session / $120
ACUPUNCTURE
THERAPY
Acupuncture has been around for more than 3000 years and continues to have a positive effect on the immune system, nervous system, endocrine, cardiovascular system and digestive system. Today, acupuncture remains an integral part of Traditional Chinese Medicine (TCM) for the means of offering pain relief, addressing mental and physical illnesses while enhancing the body's own healing mechanism in the recovery process.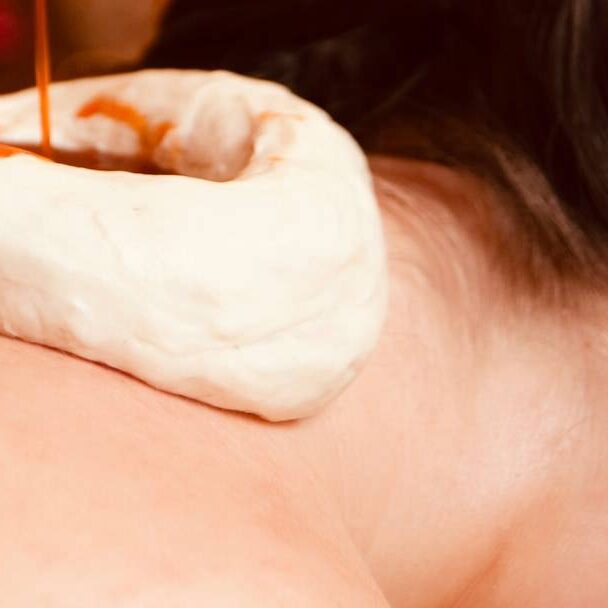 60 min session / $150
VASTI
THERAPY
This healing treatment unfolds with gentle ahbyanga and followed by the use of warm herbal poultices to provide support and aid in recovery. As you relax, organic gram is prepare and formed into a circular dam or compartment ring then applied to the specific treatment area. A generous amount of warm medicated oil is poured into the affected area covering the neck or cervical region allowing the warm medicated oil to pool for a fixed duration of time.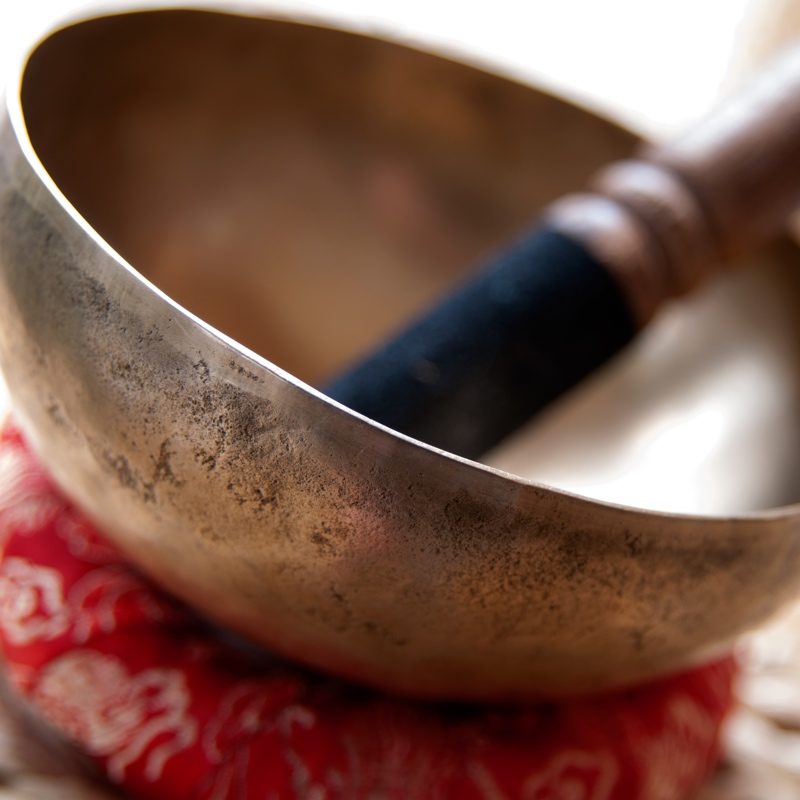 60 min session / $170
VIBRATIONAL
SOUND HEALING
Come experience the therapeutic healing vibrations of the Tibetan singing bowls. Ancient in time over 5000 years old, yet this healing modality improves both our emotional and physical well being. Our singing bowls were made in a small village in the Himalayas. These sacred tools are used to create and carry the long deep vibrations harmonizing our existence in the modern world.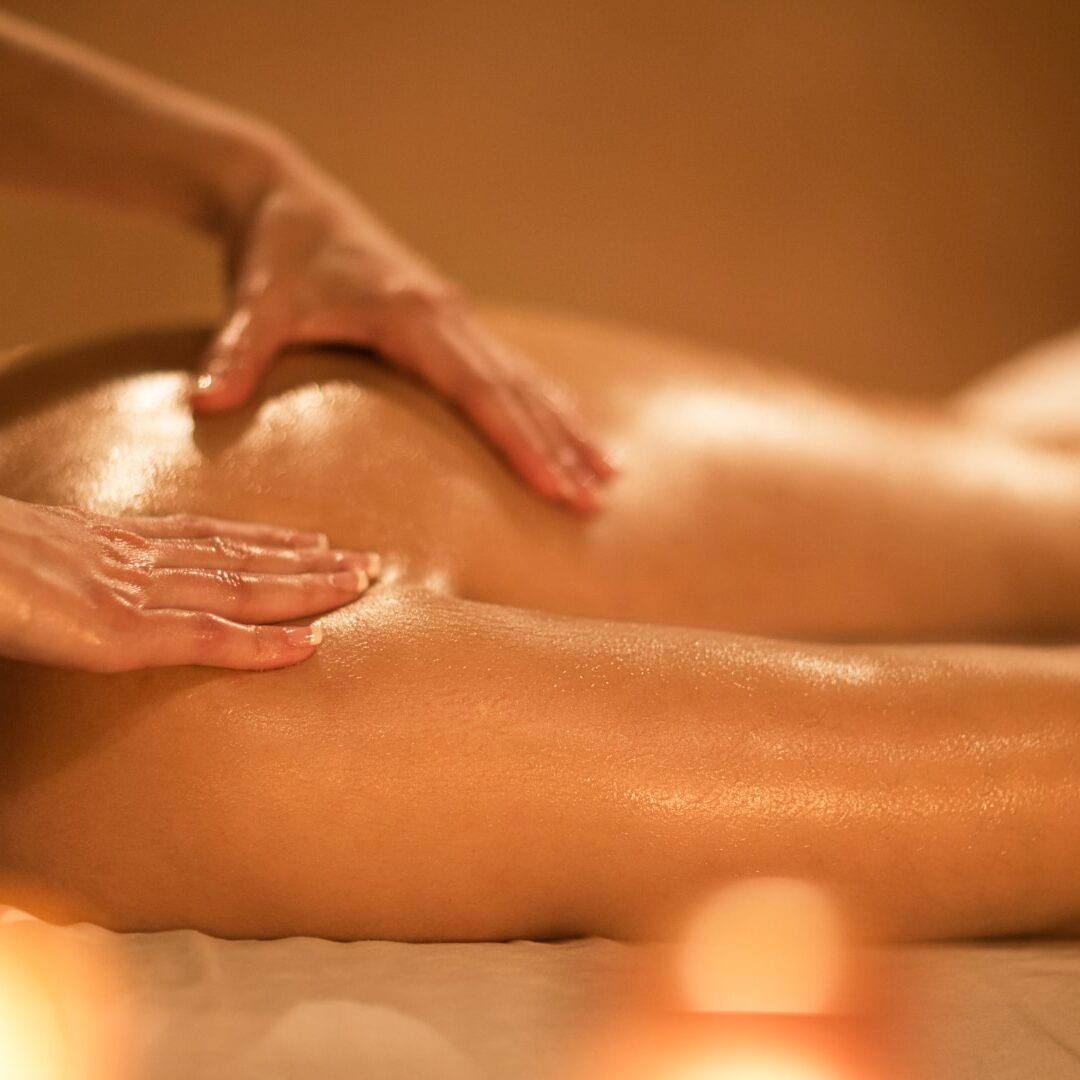 60 min session / $150
RELAXING
MASSAGE
Our Ayurvedic formulations in oil blending create the right balance to fully nourish the skin while the long and slow connecting strokes with firm compression eases stress away. The combined use of heated himalayan salt stones relieves muscular tension and provides the exact warmth you need to relax, calm and recenter your mind and body into a place of harmony.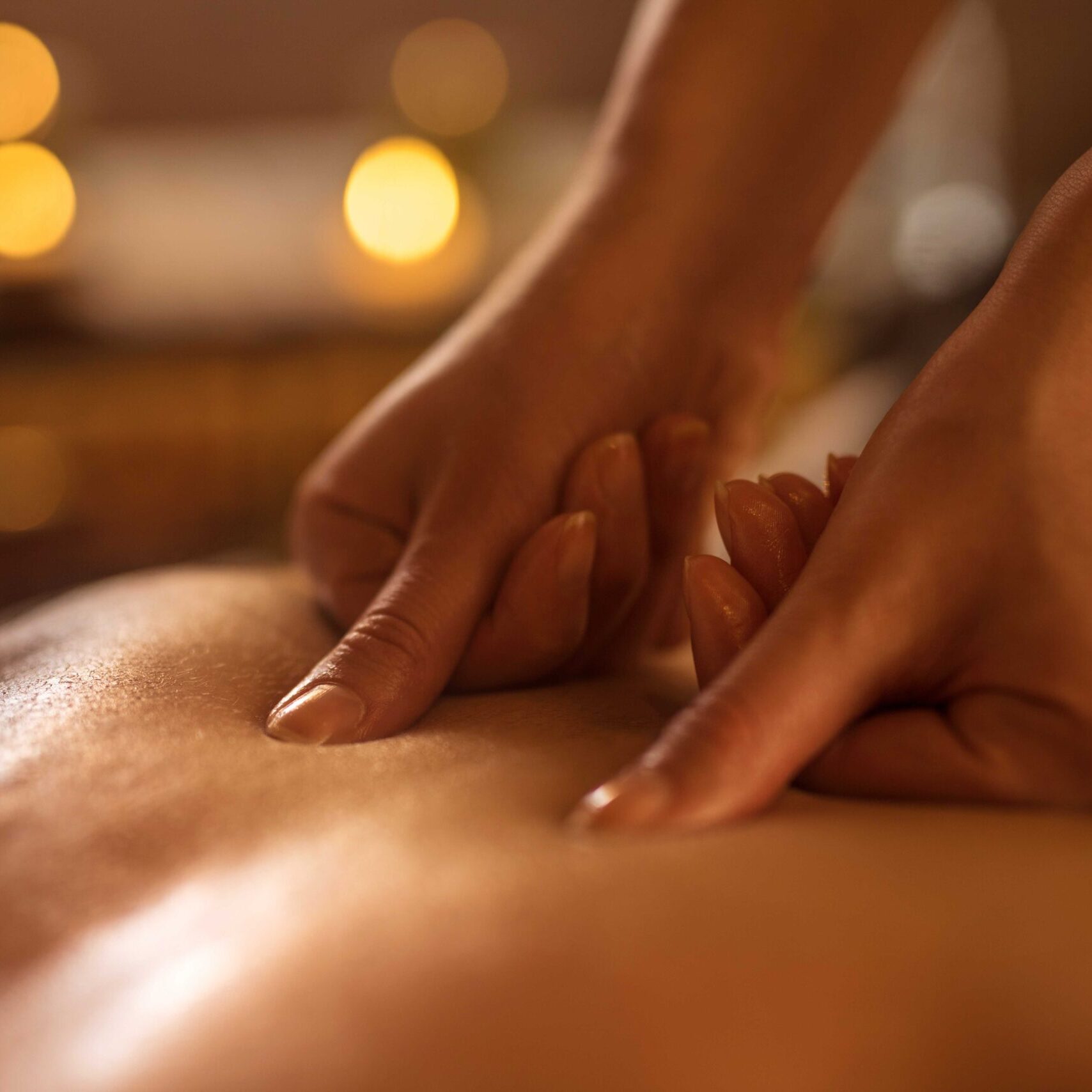 60 min session / $160
DEEP TISSUE
MASSAGE
Our experienced therapist integrates ancient healing wisdom with modern day therapies to provide a relaxing and therapeutic massage which focuses on the deep layers of the muscles and tissues. Our special oil blends are tridoshic in nature and provide relief to common areas where tissues have been compromised by pain, inflammation and metabolic waste build-up due to stress and physical depletion.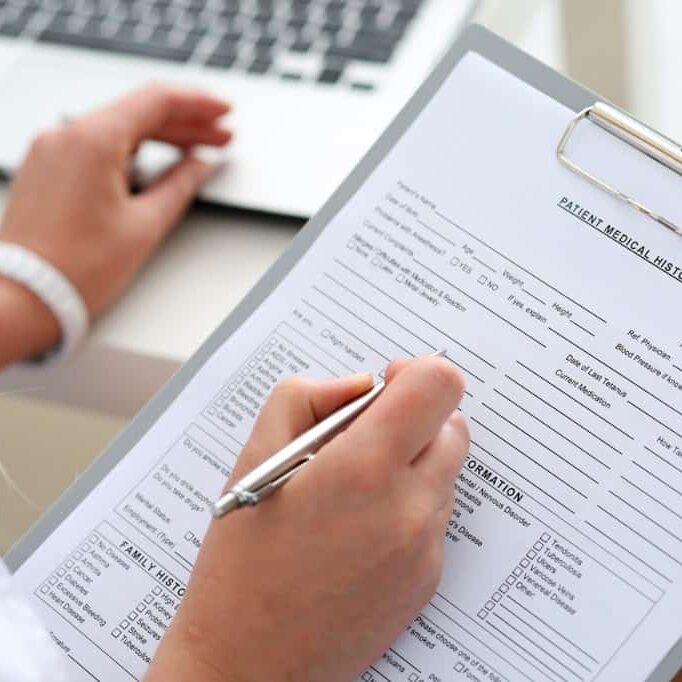 90 min session / $125
AYURVEDIC
CONSULTATION
Ayurveda provides everyone a healthy pathway to living a holistic lifestyle. It is the beginning journey of a complete healthcare science to heal and maintain optimal health for a life in balance. In Ayurveda there are three distinctive doshas, Vata, Pitta and Kapha. An Ayurvedic Consultation is encouraged to determine your body's constitution and for a personalized holistic approach.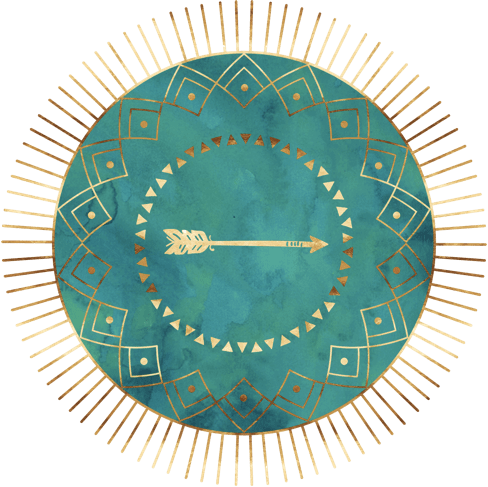 60 min session / $100
HOLISTIC HEALTH
COUNSELING
Our comprehensive and personal approach will help define your needs and Identify areas where you can shift your energy and be more productive and proactive. Counseling sessions are on a one to one setting in a non-judgmental environment with an unbiased perspective. Embody your confidence and self-worth to create positive change that brings new purpose to your life.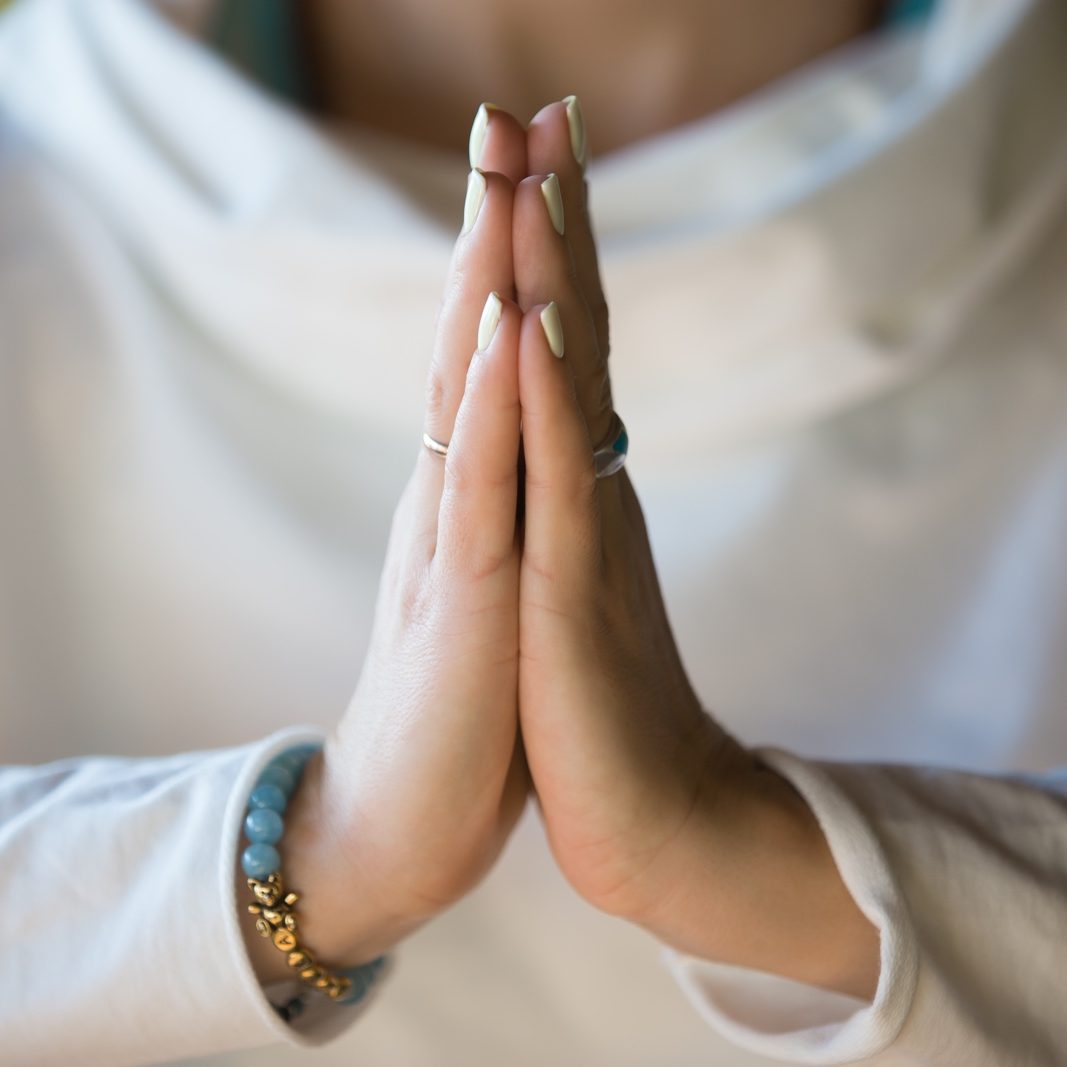 60 min session / $78
MEDITATION
Learn to meditate in our intimate and sacred space. A private one to one lesson with the intention to empower a beginner to learn the fundamental principles of practicing meditation.
SIGNATURE HEALING PACKAGES
HEALING WORKSHOPS
A place within a community to learn, create and heal.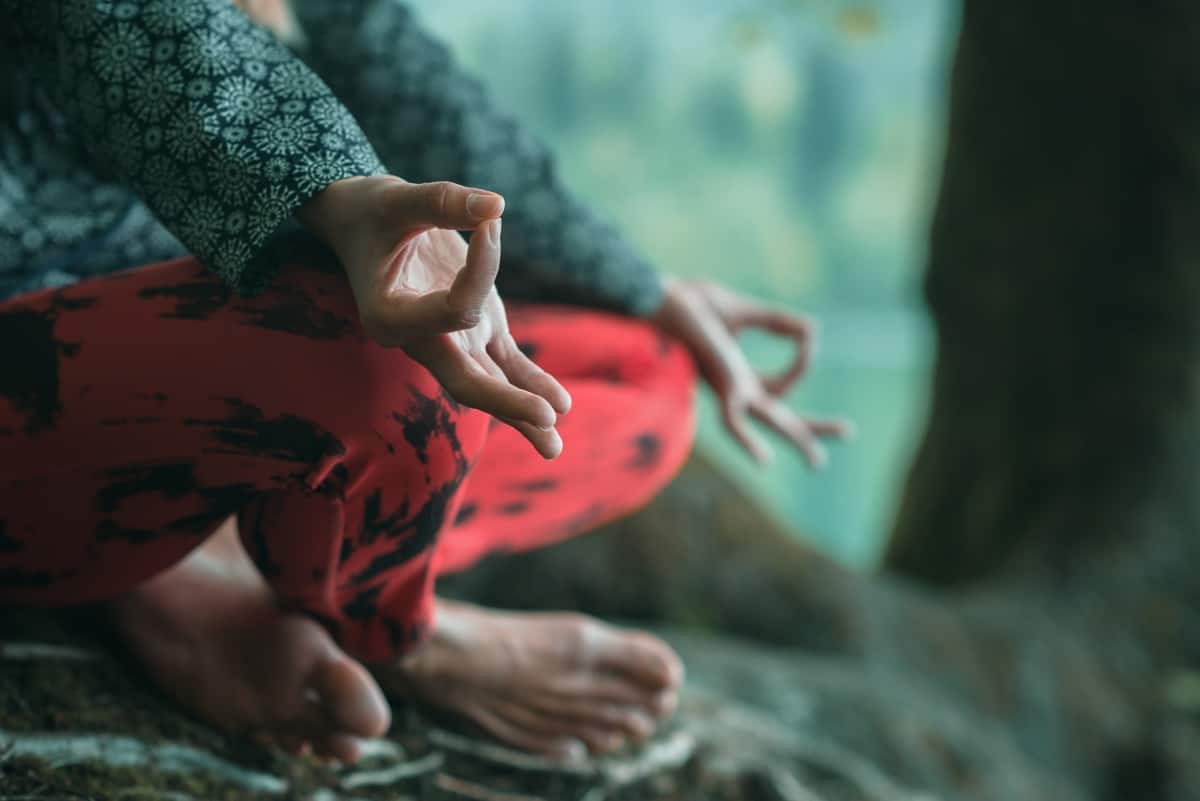 Breathwork
+ Meditation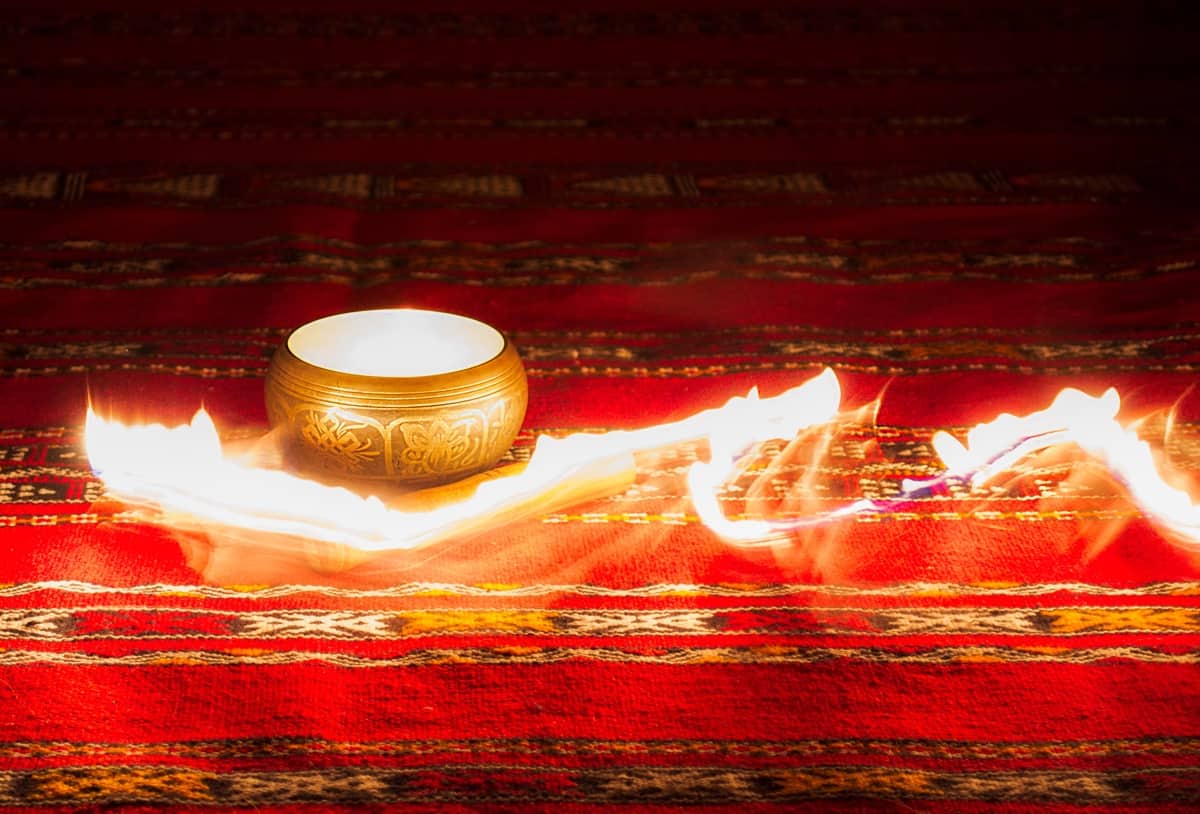 Meditation + Creating
a Sacred Space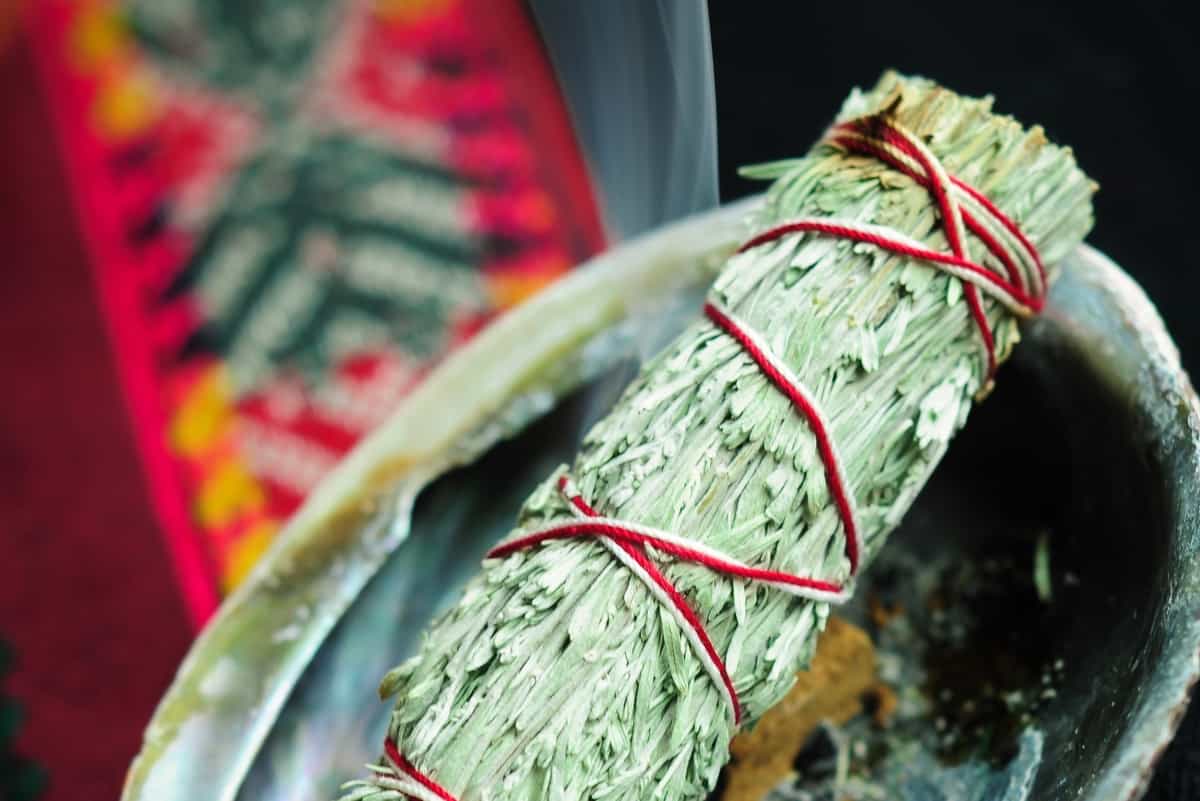 The Sacred Art
of Smudging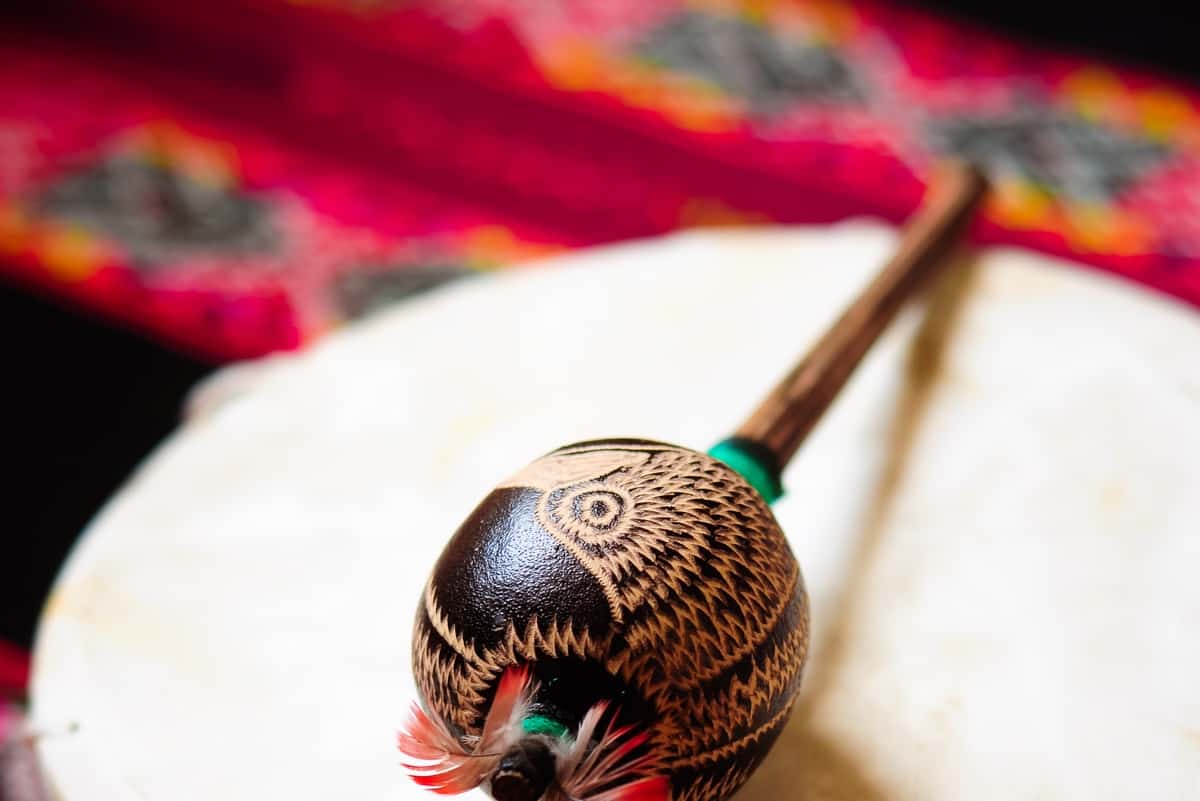 Journey into
the Spirit World